Results Oriented Management and Accountability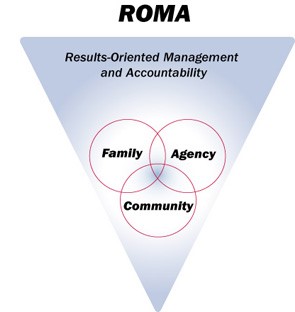 Upcoming ROMA Training Opportunities
---
Region III National Certified ROMA Trainer training
March 13 – 15, 2018
Baltimore, MD
Participants will train to become a certified trainer of ROMA, able to conduct trainings for CAA staff and boards. This is a three full-day course. The first day is watching NCRTs conduct the training with tips offered. The next two days are hands-on application of the training by candidates. It is preceded by an online course that must be completed prior to this in-person training. The course is followed by the practice session phase during which the candidate conducts ROMA trainings with other candidates and NCRTs. At the time the candidate believes him or herself ready for certification, the candidate is evaluated by a Master ROMA trainer.
---
Region III Nationally Certified ROMA Implementer training
May 16, 2018
Morgantown, WV
Participants will train to become a certified ROMA Implementer, a position that guides the agency in ROMA compliance but is not certified to train. This training goes into more depth of ROMA than the Introduction to ROMA training. This is a one day training, the second part of the training. This training is preceded by an online course that must be completed in advance of this training. Following this training, the candidate will complete a portfolio and take an online exam, each of which will be evaluated by an NCRT for certification.
---
Region III ROMA Update
June 26 – 27, 2018
Hotel Madison and Shenandoah Valley Conference Center - Harrisonburg, VA
A two-day meeting regarding ROMA information updated from the previous year. This training can count toward the continuing certification for both Nationally Certified ROMA Trainers and Implementers.
---
Overview
ROMA was created as a "performance-based initiative designed to preserve the anti-poverty focus of community action and to promote greater effectiveness among state and local agencies receiving Community Services Block Grant (CSBG) funds." (Monitoring ad Assessment Task Force report to the Office of Community Services.) It was Community Action's response to the measurable outcomes called for in the 1993 Government Performance and Results Act. ROMA was applied to the network in 1996, with formal direction issued by OCS in 2001 in Information Memorandum 49. Since that time, a sophisticated curriculum was developed and refined by Dr. Barbara Mooney, before and during her time as Training Director at CAAP, and Frederick Richmond of the Center for Applied Management Practices.
Dr. Mooney is now the Executive Director of the Association of Nationally Certified ROMA Trainers (ANCRT), which houses ROMA information and coordinates training across the United States. Additional background information may be found a on the ANCRT site.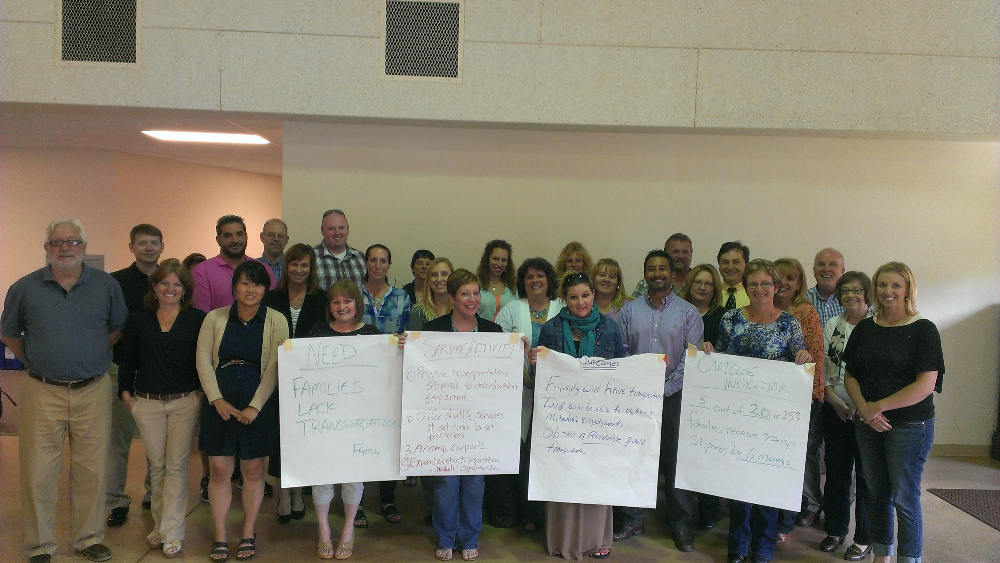 Training Requests
Staff
ROMA training for local agency board and staff can be coordinated through Dan Leppo, CAAP's Development Director and a Nationally Certified ROMA Trainer. Dan will work with the local agency and other NCRT's to establish a date and see that materials are shipped to the agency for on-site training.  The local agency is responsible for the travel costs of the NCRT's.  ROMA training for staff is an all-day training, typically conducted with 3 or 2 trainers who lead the staff through seven modules that build an understanding of ROMA principles and practices to be incorporated into agency operations.  We also offer statewide training for multiple agencies' staff, please refer to the information following the Board training section.
Board
Board training is not quite as intense as the staff training. It is important that the board members understand the reason ROMA should be part of agency operations, its context within Community Action, and be able to follow-up with the executive with how it is incorporated into agency practices, but they do not need to know the practices as staff learns during the modules. Board training may be conducted in one of two ways: on-site with an NCRT or viewing a video developed by CAAP.  The on-site training typically precedes or follows a staff training with the trainer providing an approximately one-hour overview of ROMA.  Without an NCRT present, the board may also view the ROMA for Board: An Introduction video, but the minutes of the meeting should make note of a review and discussion of the key points following the viewing, indicating the board's comprehension of ROMA.