Results Oriented Management and Accountability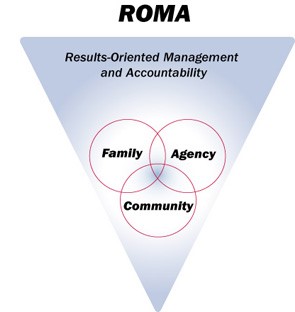 Upcoming ROMA Training Opportunities
Introduction to ROMA Training
November 30th, 2018 from 8:15AM to 4:PM
Cost: $15.00/attendee. Includes ROMA Manual, and beverages throughout the day.
Room size will limit attendance to no more than 35 trainees.
Breakfast, Lunch and snacks are on your own.
A note about food: Giant is allowing our use of their meeting space at no cost.  Their only requirement is that no outside food is brought into the store. At lunchtime, you can either buy food at the Giant's café, from within their store, or visit one of the nearby restaurants.
To register for this training, CLICK HERE.
Overview
ROMA was created as a "performance-based initiative designed to preserve the anti-poverty focus of community action and to promote greater effectiveness among state and local agencies receiving Community Services Block Grant (CSBG) funds." (Monitoring ad Assessment Task Force report to the Office of Community Services.) It was Community Action's response to the measurable outcomes called for in the 1993 Government Performance and Results Act. ROMA was applied to the network in 1996, with formal direction issued by OCS in 2001 in Information Memorandum 49. Since that time, a sophisticated curriculum was developed and refined by Dr. Barbara Mooney, before and during her time as Training Director at CAAP, and Frederick Richmond of the Center for Applied Management Practices.
Dr. Mooney is now the Executive Director of the Association of Nationally Certified ROMA Trainers (ANCRT), which houses ROMA information and coordinates training across the United States. Additional background information may be found a on the ANCRT site.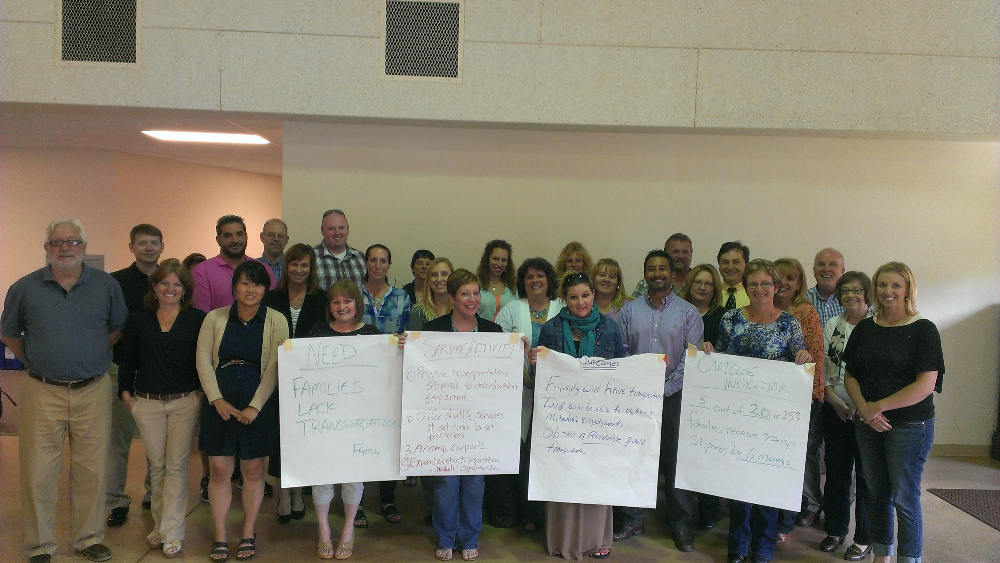 Training Requests
Staff
ROMA training for local agency board and staff can be coordinated through Dan Leppo, CAAP's Development Director and a Nationally Certified ROMA Trainer. Dan will work with the local agency and other NCRT's to establish a date and see that materials are shipped to the agency for on-site training.  The local agency is responsible for the travel costs of the NCRT's.  ROMA training for staff is an all-day training, typically conducted with 3 or 2 trainers who lead the staff through seven modules that build an understanding of ROMA principles and practices to be incorporated into agency operations.  We also offer statewide training for multiple agencies' staff, please refer to the information following the Board training section.
Board
Board training is not quite as intense as the staff training. It is important that the board members understand the reason ROMA should be part of agency operations, its context within Community Action, and be able to follow-up with the executive with how it is incorporated into agency practices, but they do not need to know the practices as staff learns during the modules. Board training may be conducted in one of two ways: on-site with an NCRT or viewing a video developed by CAAP.  The on-site training typically precedes or follows a staff training with the trainer providing an approximately one-hour overview of ROMA.  Without an NCRT present, the board may also view the ROMA for Board: An Introduction video, but the minutes of the meeting should make note of a review and discussion of the key points following the viewing, indicating the board's comprehension of ROMA.