Join a network of Community Action Agencies striving for diversity, equity, and inclusion in everything we do.
Remember to visit the individual career pages of the Agencies' websites nearest you for additional opportunities. 
Thank you for your interest in Community Action.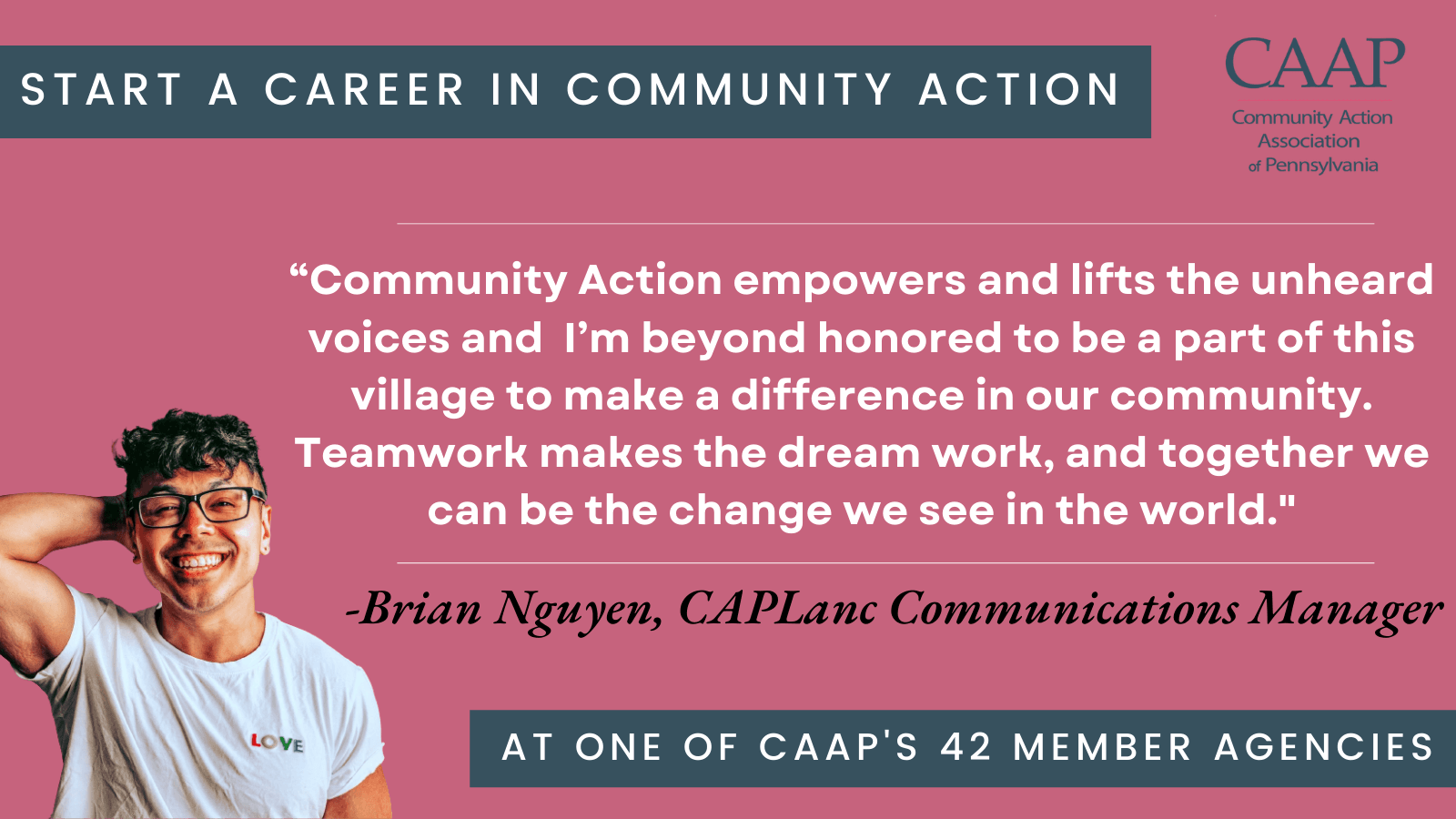 ---
Agency Finder: Search for jobs at a PA Agency near you.
---
Open Positions
Following is a listing of open positions shared with CAAP by our 42 member Agencies across the Commonwealth. To submit an employment posting, email your information to Charlotte Leckow.  Job postings are free for members and $100 for nonmembers. Your job posting will stay on the CAAP website for 60 days and will be promoted through CAAP's four social media pages.
---