Volunteers In Service To America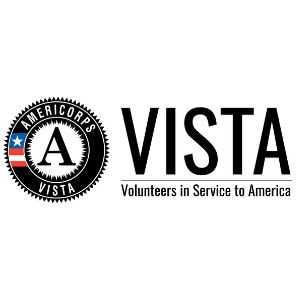 AmeriCorps VISTA and CAAP established a partnership in 2006 to increase the capacity of Pennsylvania's Community Action Agencies in a wide range of anti-poverty initiatives. CAAP acts as an umbrella organization, sponsoring AmeriCorps VISTA members which are assigned to CAAP member agencies.
CAAP VISTA members are placed into communities to build the capacity of programs that assist low-income individuals. They have worked on projects such as Volunteer Income Tax Assistance, Weatherization, Homelessness and Housing, Veteran's services, Land Development, Entrepreneurship, Early and Secondary Education, Food and Nutrition, Financial Literacy, and Asset Development.
Since 2006, CAAP has sponsored 88 VISTAs for CAAP member agencies. Beginning in 2012, CAAP agreed to assist the Corporation for National and Community Service by accepting non-community action agencies into the CAAP AmeriCorps VISTA program.  
For additional information about VISTA, contact Dan Leppo., Acting CEO for CAAP.
---
VISTA Image Gallery