CAAP exists to empower member agencies to solve community problems related to issues of poverty.
CAAP's mission is to strengthen, advocate for, and empower the state network of Community Action Agencies to effectively address issues of poverty.
A statewide membership organization representing 42 Community Action Agencies in the Commonwealth.
A statewide voice for local Community Action Agencies and low-income citizens.
The primary source of advocacy, education, technical assistance, news, and networking for Community Action in PA.
CAAP's vision is to be recognized by Pennsylvania's policy-setting and legislative groups as the authority on issues of poverty, self-sufficiency, and community development, exemplifying our core values of compassion, honesty, and reliability.
---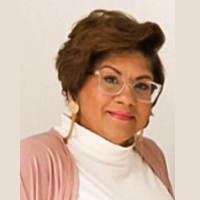 "I believe that the work of our network is to build a continuum where economic stability is just the beginning. Through our actions and partnerships, we have the opportunity to mobilize efforts that lead to economic equity so every community can thrive.  And if there is an anecdote for poverty it's hope. Hope that we can make it to the next day but also hope that you can live out your dreams. I believe hope connected to action changes the landscape of our lives and the lives of  generations to come."
-Vanessa Philbert, CEO, Community Action Partnership of Lancaster County (CAPLanc)
---
A Client Video Testimonial
---
More Ways to Learn about Community Action
Community Action Network History