CAAP/DCED Annual Community Action Symposium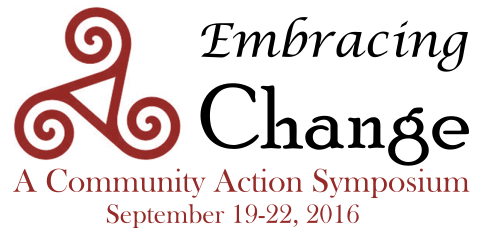 Through a partnership with DCED, CAAP presented a 4-day educational symposium, Embracing Change. The first day detailed critical steps in completing a risk assessment that meets the requirements of Organizational Standard 4.6. Day 1 equipped agencies with the knowledge to ensure a smooth and effective risk assessment of their agency and compliance with the new standard.
Day 2 discussed best practices of analyzing collected data and how to interpret the information into a useful guide for community assessment, planning, program development, and improved services. A specific focus was placed on how to integrate and use COPOS data for agency planning, operations, and reporting to achieve meaningful outcomes and results that tell your Community Action story.
Day 3 was policy day with significant updates by DCED. Regional meetings took place as well as keynote presentations from nationally renowned speakers Mark Shriver and Bill Stanfield.
Day 4 wrapped up with Advocacy Day. The day began with a discussion on "The High Cost of Being Poor" within the context of the September 15, 2016 release of the U.S. Census Bureau's "Income and Poverty Statistics." Veteran advocacy experts spoke about grassroots advocacy and the legislative visit. These industry-leading experts provided compelling arguments and concise talking points that we can all understand and use when addressing decision makers and the public on the oppressive tactics used by Payday Lenders and on the importance of increasing our state's minimum wage to a livable standard.
Location
Sheraton Harrisburg Hotel: 4650 Lindle Road, Harrisburg, PA, 17111
Agenda
Speaker Resources
Click on the speaker name below to download the session presentation and additional material.
Mark Shriver

A video of Mark Shriver's presentation is located below
Day 1 Video Content
Day 2 Video Content
Day 3 Video Content
Day 4 Video Content