Client Success Stories
Xaymara Caballero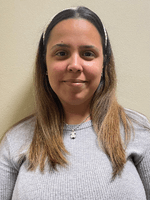 Community Progress Council
Self-Sufficiency Progress Certificate Recipient
Staying focused on the future.  Pursuing personal goals.
Xaymara Caballero is well on her way to self-sufficiency. The York resident is attending York College with plans to graduate with a Bachelor's Degree in May of 2022. She is now completing a paid Internship through the Community Progress Council's Human Resources department. She will use this experience from her internship to build her skills to enter the workforce when she graduates from college.
While working and attending college, Xaymara is working alongside a Self-Sufficiency Coach and developing her goals. She graduated from the Getting Ahead Class and is focused on her future and keeping herself motivated. She is looking forward to employment and is looking to move into a larger home.
Xaymara shares, "I chose to look for help from CPC because I wanted to do something about my situation. I wanted my kids to learn that everything we have, you have to work for. I want my kids to learn that nothing is handed to you and that you have to work hard for what you want."
Xaymara has support from her York College Professor, who has helped to develop her Internship skills and the work that it involves. The Professor shares, "Xayrnara could use practical experience and so through the Internship we can get her that experience. In addition, we will use the work she is doing as part of our Integrated Business class, where she will be learning about the Community Action Agency and completing a project."
Xaymara is now proficient in Word, Excel, and updating her resume. She continues to learn new tasks, can complete an employment application, and uses her successes as motivation to stay focused on the future.