Client Success Stories
Theresa Snider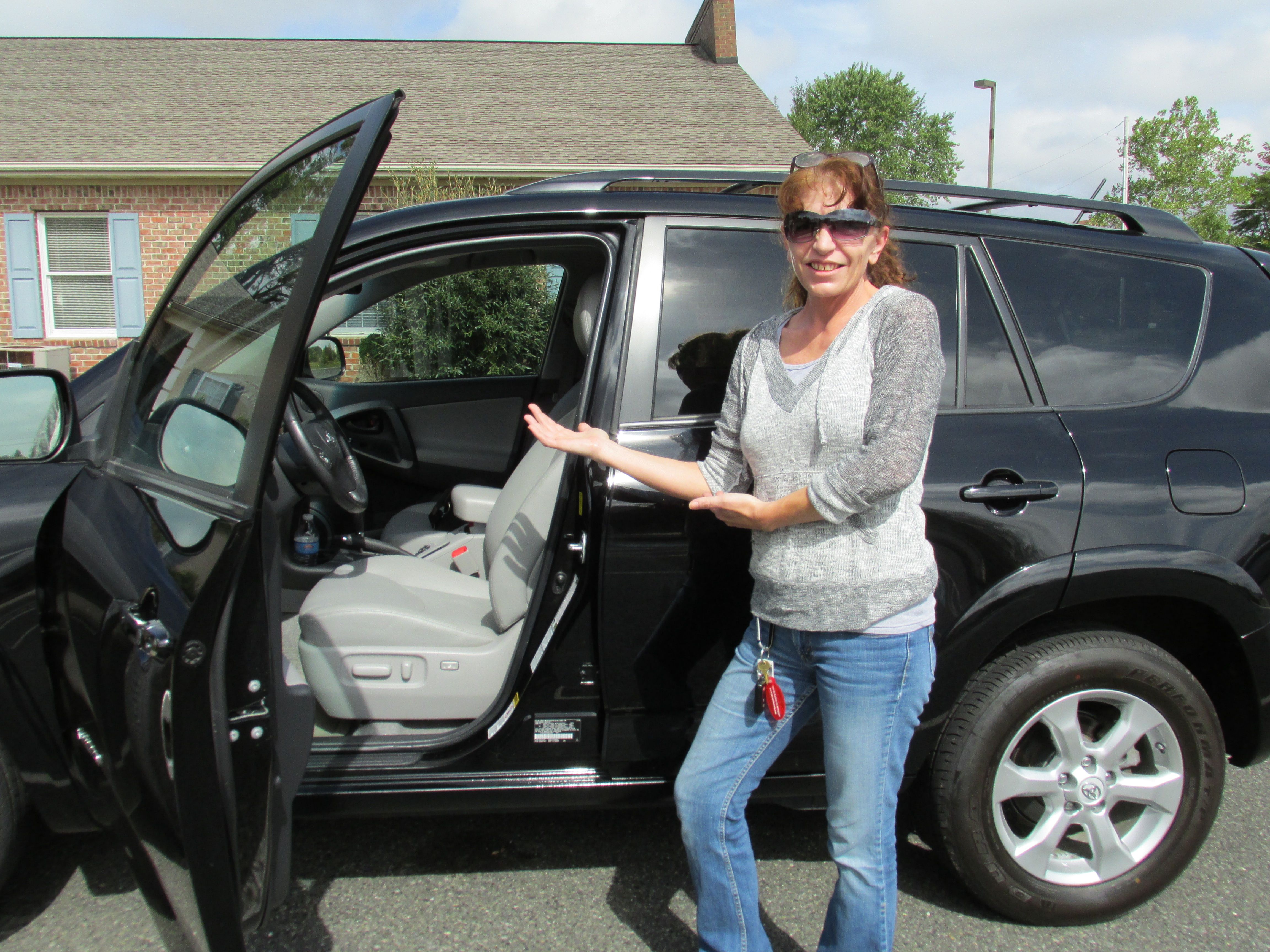 Terri's first encounter with Bucks County Opportunity Council (BCOC) occurred in December 2001 when she came to the Quakertown Office for holiday assistance. Over the course of the next several years, Terri would have intermittent contact with BCOC, mostly for holiday assistance, emergency assistance for utilities, and assistance completing and faxing various forms. Terri maintained part-time employment and would often speak about her family and the struggle to make ends meet. She consistently demonstrated strength and resolve. Terri continued to work and managed the household budget with frugality.
In 2007, during one of her visits to the office, Terri mentioned that she had started school part-time. Her ultimate goal was to become a Registered Nurse. Terri stated, however, that her goal would take a "very long time" due to her responsibilities as a wife, mother, and part-time employee. Soon, Terri came to the realization that her struggles in life would not ease until she made a commitment to seek and prioritize her education and training. Terri knew deep down that the only person she could depend on was herself.
In May of 2011, Terri was accepted into the RN Program at Bucks County Community College. Shortly after, Terri enrolled in the Bucks County Opportunity Council's Economic Self-Sufficiency (ES) Program. It took ten years since the first time Terri came to BCOC to sign a Participant Agreement and enroll in the ES Program. Shortly after her enrollment, Terri received the Robert and Lore Eichfeld Nursing Scholarship and was on her way to realizing her dream.
As with many students, Nursing 3 seemed an insurmountable challenge, and, unfortunately, Terri did not pass on her first attempt. Again, demonstrating her strength and resolve, she did not give up. Instead, Terri chose to retake Nursing 3 and apply for re-admission to the program. The next hurdle was to pass the NCLEX exam. After three attempts, Terri was successful, and she is now gainfully employed as a Registered Nurse. Terri graduated from the Nursing Program in May of 2014, seven years after starting part-time at Bucks in 2007! To celebrate her hard work, Terri recently purchased her first new car.
Due to Terri's persistence, strength, and "never give up" attitude, Terri is a Community Action Association of Pennsylvania's Self-Sufficiency winner and is thrilled to celebrate her achievements with her BCOC coach.