Client Success Stories
Renee Cooper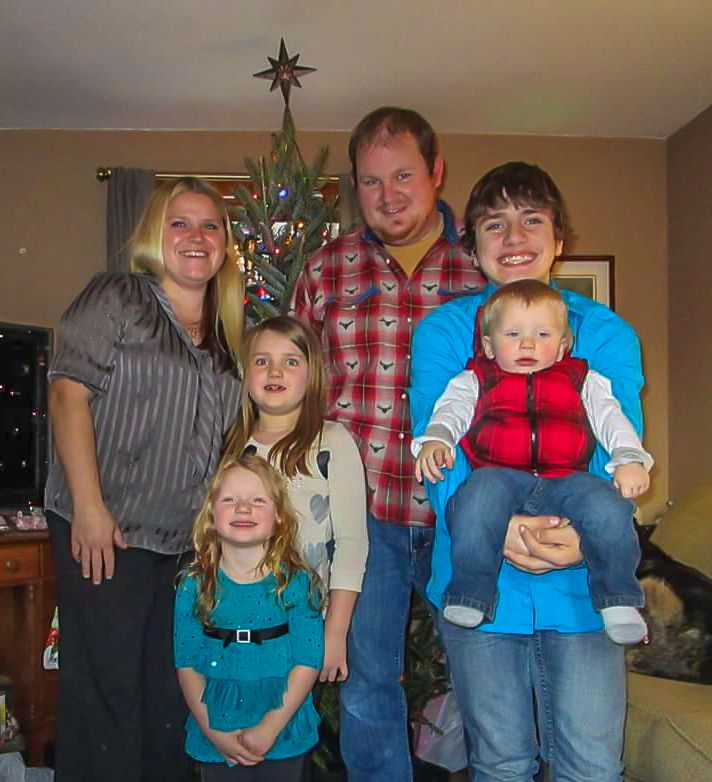 Renee Cooper and her husband, Rich, reside in Burgettstown and have four children ages 2 through 16. Renee and her family moved to Burgettstown from a neighboring county a few years ago when she was pregnant with their youngest child. At that time, both she and her husband had suffered job losses and were unemployed.
They struggled to financially meet their family's basic needs, and their unemployment benefits were quickly running out. Adding to the financial stress, they were also worried about preparing their four-year-old daughter for kindergarten. There were private preschool programs available but paying for a high-quality program was not an option.
The search for a preschool led them to Blueprints, where they found Head Start; Women, Infants and Children (WIC); and other programs that held the opportunity to turn their lives around. Renee shared that once she found Blueprints, many doors opened for her family. Renee worked with her caseworker to set goals. She desperately wanted to secure employment to provide for her family. Renee credits her Head Start caseworker, Corrie Warner, with providing the information and resources that have helped Renee and her family get to where they are today. Renee secured part-time employment and explored other opportunities Blueprints had to offer.
Renee enrolled in Blueprints' Financial Capabilities Center, which helped her to create a household budget, work towards improving their credit score, and open a savings account. Part-time employment with the United States Postal Service soon became full time. The increase in earnings enabled Renee and her family to be able to save even more. Most recently, they have enrolled in Blueprints' Home Ownership program to work towards purchasing their first home.
The comprehensive services the family received from Blueprints have given Renee and her family the strength, knowledge, and capacity to "break barriers and build their future." Renee and her family are now self-sufficient and are no longer dependent on public assistance or welfare benefits. They remain current on their bills and have learned to set and live by a budget. She currently serves as the chairperson of Blueprints' Head Start Policy Council and has gained leadership skills through this position. She makes it a point to tell everyone what a difference the Early Head Start program has made for her son, Max, and how much their Blueprints Home Visitor, Kate Cox, has helped them to grow as a family. Through this journey, she has learned to stay focused on her goals, and she is intrinsically motivated to succeed.