Client Success Stories
Melissa Cole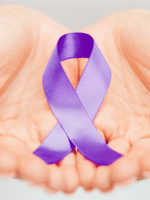 Allegheny County Department of Human Services
Self-Sufficiency Progress Certificate Recipient
Feeling incredible independence. Creating the freedom she craves.
Last year, Melissa fled from her abusive husband. She was homeless for several months, primarily sleeping on friends' couches. Melissa is extremely resourceful and spent this time connecting to various programs and services. Melissa became enrolled in a program through Crisis Center North for women fleeing domestic violence. They were able to help place Melissa into an apartment and pay her rent plus utilities until she was back on her feet. Melissa would frequently explain the difficulty of trying to rebuild her life from the ground up and rediscover who she was without her husband in her life.
In addition to the toll that the domestic violence had on her mental health, Melissa struggles with her physical health. While her condition is still undiagnosed, her doctor believes that she has multiple sclerosis. This has been very challenging because Melissa becomes easily fatigued and is unable to walk long distances. She is dependent on friends and on Uber to give her rides because she is unable to walk uphill to the closest bus stop; she has limited mobility.
Despite her hardships and setbacks, Melissa continues to persevere and strives to rebuild her life. Within the last year, Melissa secured full-time employment as a Customer Service Representative at TruGreen. She works from home, which has been incredibly advantageous in allowing her to work on the bed or couch. This flexibility is extremely helpful as Melissa often needs to adjust her position due to her physical limitations. With the budgeting skills that she has learned in the CSBG Pathways Program and the additional overtime hours, Melissa saved up enough money to purchase a vehicle. This has gained Melissa the incredible independence and freedom that she had been craving.
Melissa is still receiving food stamps but is free from all other government programs and subsidies. She is paying her rent and utilities and enjoys financial freedom greatly. She is still enrolled in the Allegheny County-supported CSBG Pathways Program as she wants to continue to strengthen her budgeting and financial management skills.