Client Success Stories
LeeAnn Mock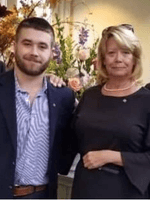 Bucks County Opportunity Council, Inc.
Self-Sufficiency Award Recipient
Private school teacher.  Living with renewed faith & relationships.
LeeAnn first enrolled in the Economic Self-Sufficiency Program (ES) in 2019 after she was wrongfully terminated by her employer. She was managing a rental complex for over a decade and was now being forced to vacate her home. Lacking family to support her and having no income, LeeAnn put her trust in her ES coach to begin looking for alternate housing options. LeeAnn used her unemployment compensation to keep herself afloat as she began working with her ES coach to regroup and rebuild her future story.
LeeAnn had her Master's Degree in Education but had never used it; this setback was an opportunity to do what she had always wanted to do- teach in a classroom. LeeAnn became a substitute teacher in the city, which was not easy during COVID-19. She faced several barriers but ultimately completed her teaching certification.
LeeAnn is now working full-time for a local private school teaching math in an alternative setting. LeeAnn lost her son a few years back, and she feels this opportunity to work with this population would have resonated with her son.
LeeAnn currently lives in a rental property near the school on a farm and she no longer lives paycheck to paycheck. She has renewed her spiritual faith and curated relationships with others in the community that are now her support system. LeeAnn continues to pursue her education and plans to obtain her certification for teaching special needs.