Client Success Stories
John Michael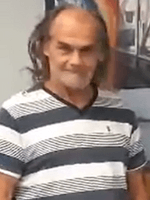 Allegheny County Department of Human Services
Self-Sufficiency Progress Certificate Recipient
Feeling happy. Content with life. Motivated by support.
John contacted Rainbow Kitchen Community Services (RKCS) in January 2021 seeking help with employment/income, housing, and vehicle repair. John was referred there from the 8th Avenue Coffee Shop (Pastor Keith). John shared with Renee, the case manager at RKCS, that he always worked and supported himself until September 2020 when he received emergency heart surgery. He was unable to return to his construction job, lost his housing, and was unable to repair his vehicle. So he did not have reliable transportation for employment. The only income John was receiving at the time was from SNAP and Medical Assistance benefits. Renee discussed the Self Sufficiency Program (SSP) with John and together they worked to complete an Adult Needs and Strength Assessment that would help John understand his strengths and give him the confidence to achieve his goals.
They created John's Case Plan that provided goals, a resume, a monthly budget, and a Financial Well Being Questionnaire, and they obtained his credit report. John was signed up for the monthly Food Pantry at RKCS, where he received toiletries and items such as laundry detergent, face coverings, hand sanitizer, antibacterial cleaner, toilet paper, and paper towels. By March 2021 John had secured employment three days a week with his prior employer, opened a checking/savings account, and secured non-subsidized housing. Being happy but finding the work too strenuous post-surgery, John secured full-time employment with a janitorial company in June.
John had his vehicle repaired, registered, and insured. His new job allowed him to pay his rent, keep his car, and put food on his table. He now feels financially able and is no longer in need of the SSP. John stays in contact with Renee since the close of his SSP file: he occasionally receives monthly Food Pantry from RKCS and continues to receive SNAP and Medical Assistance Benefits. He and a friend are renting together and splitting all the bills. He saves money to purchase a better vehicle and was offered employer-supported health insurance by the end of September. John says, "I am happy and content where I am with my life. The Rainbow Kitchen and Renee helped me a whole lot and gave me the motivation to do what I needed to do. I thank them both for that." Renee will continue to offer guidance, support, and referrals to John as he continues his journey.