Client Success Stories
Jackie Ahern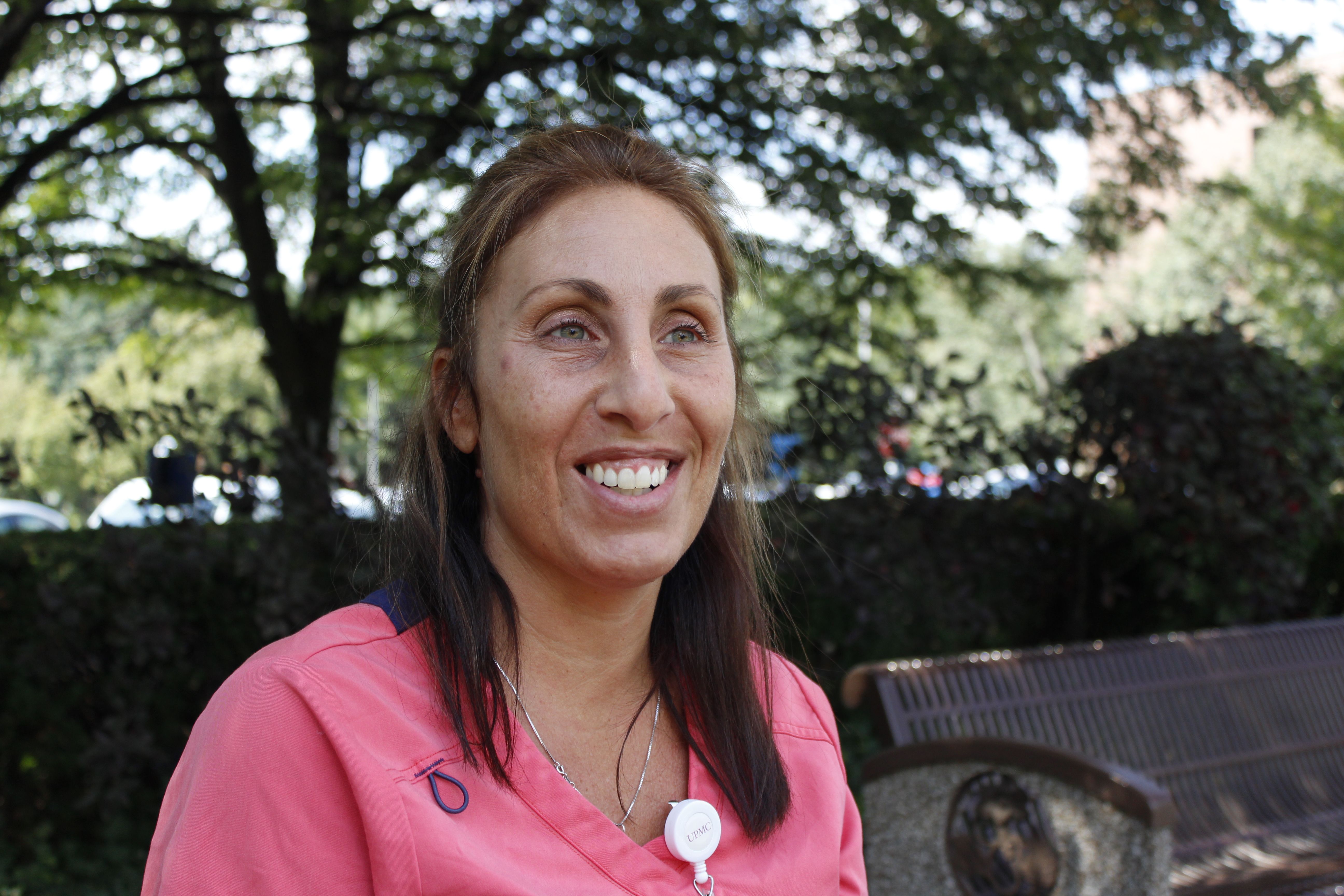 Jacklyn (Jackie) Ahern contacted the Human Services Center in August 2011. She found the number online when she was seeking assistance for her family following her husband's incarceration. Jackie has two children, Alexis and Rocco. Family Development Specialist, Denise Daugherty, spoke with Jackie, and an application was completed through COMPASS immediately. Denise then met with Jackie and enrolled her into the McKeesport Collaborative.
Jackie's primary goal was to obtain employment. Since Jackie's husband was incarcerated, child support was not an option. Jackie had already sold every unnecessary household item to make sure the rent and utilities were paid. The Collaborative was able to assist her both financially and by providing guidance.
Jackie was a medical assistant (MA) at one time but quit working to care for her dying sister and that sister's newborn. Jackie wanted to return to working in the MA field but was unable to obtain employment due to her absence from the workforce. Jackie found alternate employment by cleaning houses, but it was not enough. Through the Collaborative, Jackie found an additional position at a call center. Though not her dream job, the hours were perfect as it allowed Jackie to pick up her children from school. Even then, Jackie and Denise continued to seek opportunities. Despite two jobs, occasional financial assistance, and budgeting counseling from the Collaborative, Jackie was barely able to get by. Jackie moved up through several positions in call centers and was enjoying the work when the center she worked in closed.
Through assistance from Collaborative staff and a grant through the county, Jackie returned to school in 2015 to obtain phlebotomy and x-ray technician certifications. Jackie had enough money from her income tax refund to pay her rent, and she continued to clean houses to make her tight budget work. Jackie did extremely well in her classes, despite her rigorous schedule, and was always on the Dean's List.
Jackie was no stranger to adversity; however, she had no way to know what was about to come. On September 17, 2015, Jackie's car broke down, and the repair estimate was more than $2,000. Jackie did not have that amount in savings, so the car remained at the garage as she paid it off little by little. The Collaborative assisted her with bus passes during this time. Then, on September 26th, Jackie collapsed. Her children had to call 911, and Jackie learned she has Multiple Sclerosis. Soon after, Jackie underwent surgery for another serious health issue. She continued work and school throughout the ordeal.
After all this turmoil, things turned around when Jackie received a wonderful blessing. Jackie provided housekeeping for a family, and each week they watched Jackie pull her vacuum up their hill, as she always carried her own equipment. Jackie was called into the homeowner's office, where she was certain she was being let go. Fortunately, Jackie did not get fired and instead received an incredible gift that day. The homeowner arranged to pay the balance owed on the car and give Jackie a cash bonus that took care of her kids' Christmas and restored some of her savings.
Despite the medical and transportation issues, with the support of the Collaborative, Jackie was able to finish classes on time. In May 2016, Jackie was hired for a part time position with Med Express. Due to limited hours, she continued to clean houses. In August 2016, Jackie accepted a position with UPMC St. Margaret's Hospital, but still her hours were insufficient. Finally, Jackie was offered a full-time position with St. Margaret's in February and could quit both cleaning and her hectic schedule. In March 2017, Jackie received the highest score possible on her performance evaluation, which resulted in a raise.
Through all of this, Jackie says, "The Collaborative and Denise have changed my life for the better. This agency taught me how to stand on my own two feet and never give up, even when it looks like there is not a stitch of hope. And because of them, I am a stronger woman and mother." Denise says of Jackie, "She is one of the most incredible women I have ever met, and certainly one of the most tenacious ever enrolled in the Collaborative. Jackie's story is both difficult AND amazing – she is incredibly resilient. She never complained about her situation, from her husband's incarceration to her MS diagnosis. Her faith in God has sustained her, and she's been an inspiration not only to me, but to all of those who meet her."