Client Success Stories
Elizabeth and Jason Witters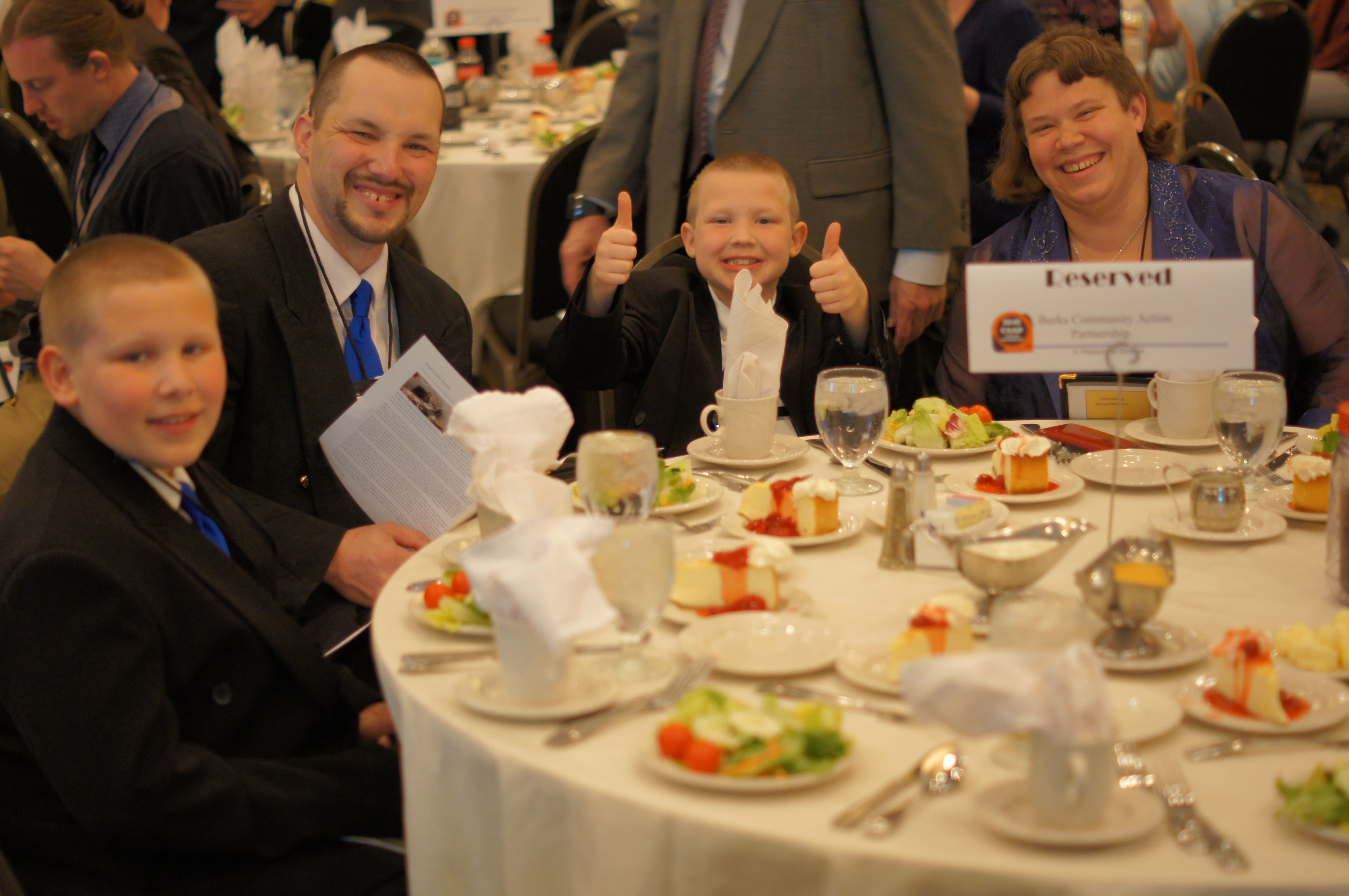 Liz and Jason Witters first became acquainted with the Berks Community Action Program (BCAP) through the Head Start Policy Council. As a new representative to the Policy Council, Liz Witters had one child in Head Start and one in diapers. She was an enthusiastic Policy Council representative who frequently asked what she could do to help. Jason Witters often helped his wife with her Policy Council duties and became a frequent classroom volunteer and a very active part of the Head Start Fatherhood Initiative.
It soon became evident that Liz and Jason came as a package. Both parents were incredibly active in their son's Head Start classroom and dedicated to Policy Council. Before long, Liz was elected Policy Council Chair and served as a Head Start Representative on the BCAP Board. She was never afraid to voice her opinions on BCAP programs and often shared her own experiences and insight. The entire Witters family was often spotted at BCAP events as volunteers and participants.
With two small children and caregiving duties for aging parents, full time employment was not an option for Liz. She was able to budget household finances very carefully and earn extra money to contribute to the family budget. Jason was having a harder time with his job search. Soon he landed a position with Hershey Entertainment which brought more stability to their family and chocolate donations for Policy Council and BCAP.
Liz and Jason served Head Start with enormous dedication for five years. Throughout their son's time in Head Start, Liz was able to develop her natural leadership and organizational skills. Jason was able to use his good humor and people skills to relate to other fathers in the program and encourage them to get involved.
The Witters family have endured hardships along their path to self-sufficiency. With the help of community agencies, focused determination, a strong foundational marriage, and positive family values, the Witters family is now a shining success for Community Action. Both parents are now working. Liz works as a lunch aide in the Schuylkill Valley School District and a Crossing Guard in the Hamburg School District. Jason works for Redner's Warehouse Markets in one of their warehouses and substitutes as a crossing guard when needed. Both parents have advanced in their jobs and have been given additional responsibilities. Liz earned the "Serve Safe Certification" through her employer and volunteer activities.
They own their own home and have reliable transportation, bank accounts, and a family budget that is reviewed often. Through hard work and careful spending, the family is able to afford luxuries like season passes to Hershey Park, vacations, and dinners out. They are united in the importance of giving back to their community.
The Witters family is now very involved with the Boy Scouts of America. Jason serves as Scoutmaster, and Liz coordinates scout fundraising efforts. BCAP was able to provide their troop with a $500 mini-grant in 2015 to help fund overnight camp expenses. Today both boys are good students in school and good examples of caring young men. The whole family continues to help out with BCAP projects and events.