Client Success Stories
Bharat Rai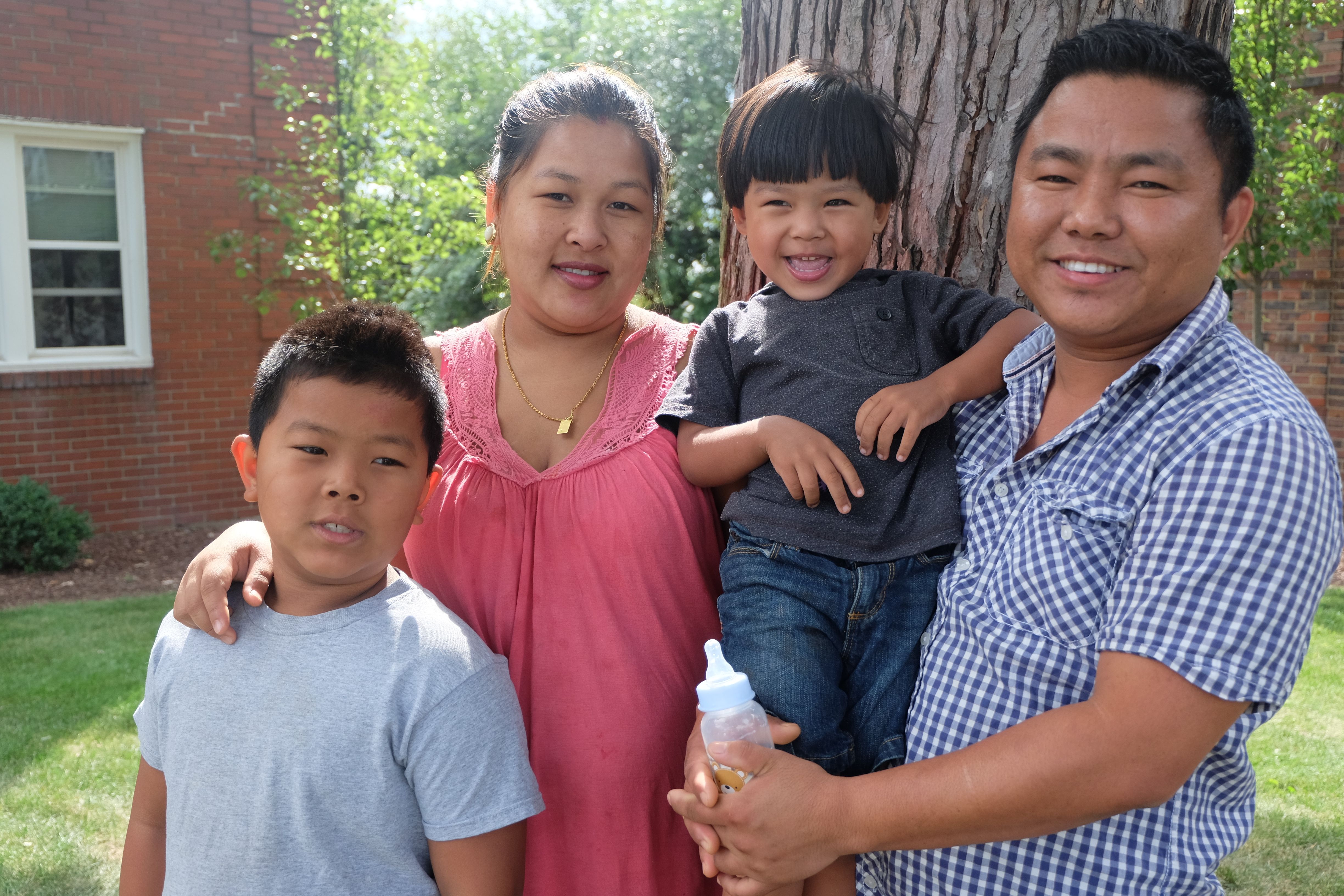 Prior to their arrival to the United States, Bharat and his wife, Dalamo, lived in a Nepalese refugee camp after being driven from their Bhutanese homes in 1990. Bharat's family was forced to seek sanctuary from the oppression and violence present in Bhutan. Historically, the Druk (an ethnic community of Bhutan) and the Lhotsampas lived peacefully, but an increase in the Lhotsampas population led the Druk to enforce their culture on the people of Bhutan through government regulation, violence, and eviction. With nowhere to go, Bharat and his family remained in a refugee camp in Nepal, where their oldest son, BiPan, was born. On March 28, 2012 Bharat and his family were awarded refugee status in the United States.
With the help of a resettlement agency, Bharat, Dalamo, and BiPan were moved to Pittsburgh, PA. They were quickly referred to North Hills Community Outreach (NHCO), where they were enrolled in the Family Development Program, which is funded by the Community Service Block Grant. Bharat says that when his family moved to the United States, they felt alone, fearful, and confused about the new culture. He was unsure how to provide for his family's basic needs. Over time, the Rai family started to feel like members of their community. They were connected with available community resources and received emotional support along the way.
While enrolled in the Family Development Program, the Rai family learned about the American system of finance, acquired budgeting skills, attended financial literacy workshops, and met with a financial counselor. Bharat learned to create and maintain a budget, pay bills, set up and track checking and saving accounts, and plan for the future. While starting a new job, Bharat utilized NHCO assistance grants to help maintain housing. He received household items and furniture for his family. Bharat and his Family Development caseworker collaborated together to enroll BiPan in summer camp and educational programs to help him learn English and excel in school. The Rai family registered with a local food pantry and received assistance through NHCO Sharing Project distributions of winter coats, Thanksgiving meal items, holiday gifts, and school supplies. Bharat and his caseworker worked together to apply for LIHEAP, Dollar Energy, the utility Customer Assistance Program, public assistance benefits, and resources for the children. Bharat received employment search assistance and obtained full-time employment. He attended English classes, NHCO computer classes, and regular meetings with his caseworker. In addition to paying off his resettlement loan, Bharat was able to purchase a vehicle.
Bharat has maintained full-time employment since July of 2012 and receives medical benefits for his family. Bharat is free from subsidies, has a balanced budget and a savings account, pays his bills on time, and is able to send money to extended family members still residing in the refugee camp in Nepal. Bharat lives in safe, affordable housing in his preferred community. In January 2016, Bharat started classes at the Community College of Allegheny County towards his goal of becoming a nurse. Bharat has plans to give back to the community by starting a cross-cultural educational program for children and families in his neighborhood. Bharat and his family's determination to overcome adversity, invest strongly in their family relationships, and pursue their dreams is truly inspiring. Bharat shares, "Our North Hills neighbors were with us when we needed them most. They helped us financially, mentally, and emotionally. Now, we're in a position to help our neighbors and other people in need like we were."