Here's a fantastic way for your company to positively impact Pennsylvania's local communities!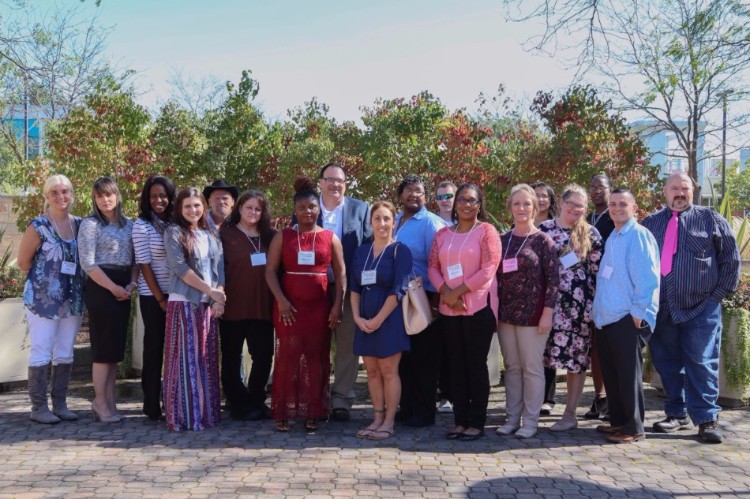 Why Join?
If you are a vendor whose company mission is to positively impact Pennsylvania's local communities, consider joining the Community Action Association of Pennsylvania as an Affiliate Member. Not only will you demonstrate your support for Community Action's mission to help individuals and families reach and maintain financial self-sufficiency, but you will also have the opportunity to personally connect with CAAP's 41 Community Action Agency members.
PA Community Action Highlights
In 2016, Pennsylvania Community Action Agencies served 1,306,542 individuals and 333,665 families with services and programs that encourage financial security and stability. 12% were children (156,785)
With more than 2,700 full time employees, Pennsylvania Community Action is one of the top employers in the Commonwealth
PA Community Action supports local communities with job training and placement, housing counseling and foreclosure abatement, neighborhood revitalization, achieving complete financial self-sufficiency, emergency service support, nutrition programs, gaining access to health care, advocacy for low-income families, and more
Affiliate Membership Benefits
Affiliate Members enjoy the following benefits:
An updated directory of CAAP's Community Action Agencies and the CEO contact information at each agency
A personal email from CAAP's Chief Executive Officer to our members introducing them to your organization
Your company will be prominently listed on the CAAP's website as an Affiliate Member and CAAP will link our website visitors to your company's website
Your company will receive the following benefits at CAAP's 2018 Annual Collaborative Conference:
Complimentary exhibit table
Two conference registrations
Opportunity to open the CAAP Self-Sufficiency Awards or introduce a keynote speaker (first paid Affiliate Member choses which option they prefer)
A printed ad in CAAP's Self-Sufficiency Awards program
Opportunity to facilitate conversations during breakfast, morning keynote session, lunch, and evening reception
List of all conference participants (names, organizations and addresses)
Online Exposure—name, logo and website link on Collaborative Conference website, social media, and emails
Recognition in conference printed materials—signage, brochure, and PowerPoint
Last year, CAAP and two other state wide nonprofit organizations (the Alliance for Nonprofit Resources or ANR, and the PA Association of Nonprofit Organizations or PANO) partnered for the first time ever. The experiment was a big success! In 2018, our audience is sure to grow and be even more diverse. More than 400 nonprofit leaders came together at the 2017 Collaborative Conference. The 2018 Collaborative Conference will be October 4th and 5th in State College, PA.
Your organization will receive a full-page article in one of CAAP's monthly newsletters. The newsletter article will be written by your company and should be informative for CAAP's newsletter readers. A CAAP staff person will assist your company in preparing the article and CAAP will provide final approval of the article prior to publication
This newsletter article is an opportunity to position your company in front of CAAP's newsletter subscribers as credible in your area of expertise. This should help build enthusiasm and interest in your organization leading into the Collaborative Conference. CAAP has a very engaged readership base. Our monthly newsletter always outperforms industry standards in terms of "opens", "reads", and "clicks". Nearly 1,000 people have subscribed, and that number continues to grow at a steady pace as CAAP's content, especially video production, continues to improve
Becoming A Member
Affiliate Membership dues are $5,000 per year.  Renewing Affiliate Members receive a reduced rate of $4,000 per year.
This is a 12-month membership and all Affiliate Members in good standing are encouraged to renew their membership at the end of the 12-month period.
In order to become an Affiliate Member, companies must complete and submit the application form below. After you have submitted your application and payment, CAAP will present your company information at its next Board of Directors meeting for board approval. Once the CAAP Board of Directors have approved the company's Affiliate Membership application, a CAAP staff person will be in touch with next steps.
If you have any questions, feel free to call Steven Martinez at 717-233-1075, or you can email Steven at steven@thecaap.org.
Affiliate Membership Overview and Application
---
Scrolling down below are CAAP's current Affiliate Members
CAAP is proud of our three Affiliate Members. They are CareProviders Insurance Services, CAP Systems, and PA Health & Wellness. Click on their logos below to learn more about these community focused organizations.