Community Action's ultimate goal is to help low-income individuals and their families reach and maintain self-sufficiency.
What is self-sufficiency?
Self-sufficiency is a measure of how much income is needed for a family to adequately meet its basic needs - without public or private assistance. 
Why do people lose or never reach it?
Each individual has their own personal story about how they ended up in financial distress, which includes:
a death in the family,
loss of employment,
underperforming educational experience,
childhood hardships,
increased housing costs or overwhelming debt,
physical and mental health conditions, addiction, and more.
Community Action provides the resources an individual or family needs to get back on their feet.
Community Action's goal is to help provide access to the tools needed for self-sufficiency.
---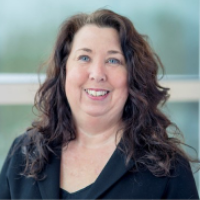 "We run lots of programs, but we try and think how to broker those programs towards an end goal, and that's helping a family to empower them to reach self-sufficiency or collaborating with the community to create a path out of poverty."
 – Megan Shreve, CEO of South Central Community Action Programs
A Self-Sufficiency Story
---
About the Greater Community Action Network